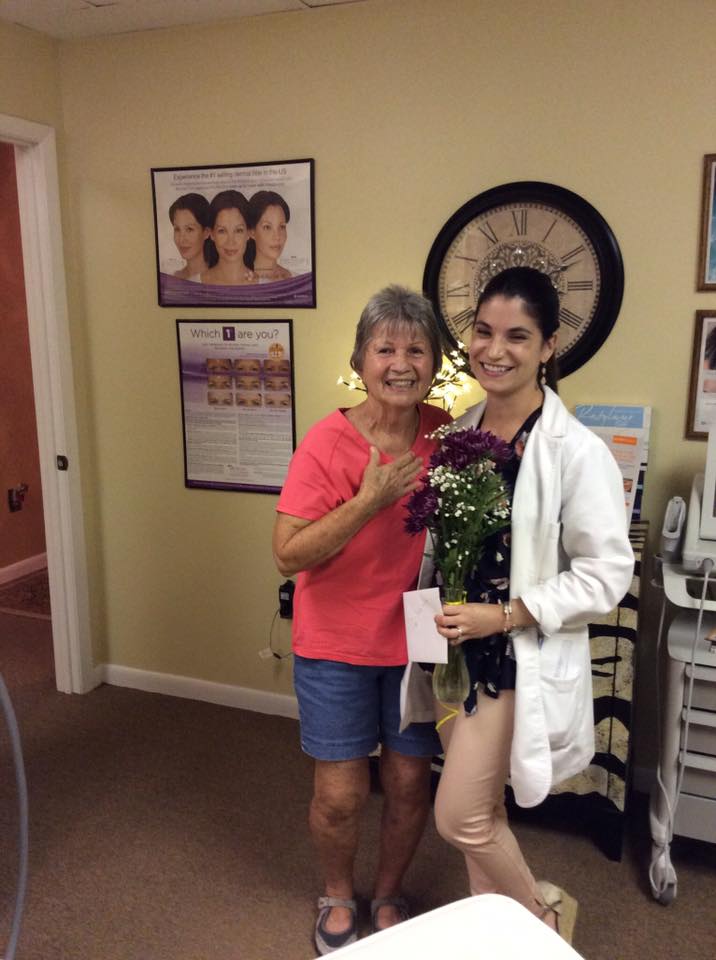 Today is Jessica… our Derm Girl's Birthday! 🎇
What a perfect day to share this story…
This patient has been coming regularly for relaxing facials since 2011. The last time she was in, Janie noticed a large wound on her leg that looked like it needed medical attention.
She had been working in the yard with her husband trimming tree branches and one gouged her leg. She immediately went to a walk in clinic and was seen.
But… it still wasn't healing well. Janie recommended that she come in and let Jessica, our PA fully trained in dermatology, take a look at it.
Jessica wrote her a prescription for a much needed antibiotic and gave her specific instructions on how to clean, soak and care for her lesion!
About 10 days later she came in with flowers and a card and almost cried tears of joy because she was so thankful for Jessica's expertise and help!
Over the last two years, Jessica has found several skin cancers 😲 and helped our patients with all kinds of skin issues! We never charge our established patients for this!
Everyone loves Jessica and we are so very thankful that she is a part of our team! Happy birthday beautiful little lady! 😍
You know skin! That's the Skintastic DIFFERENCE!