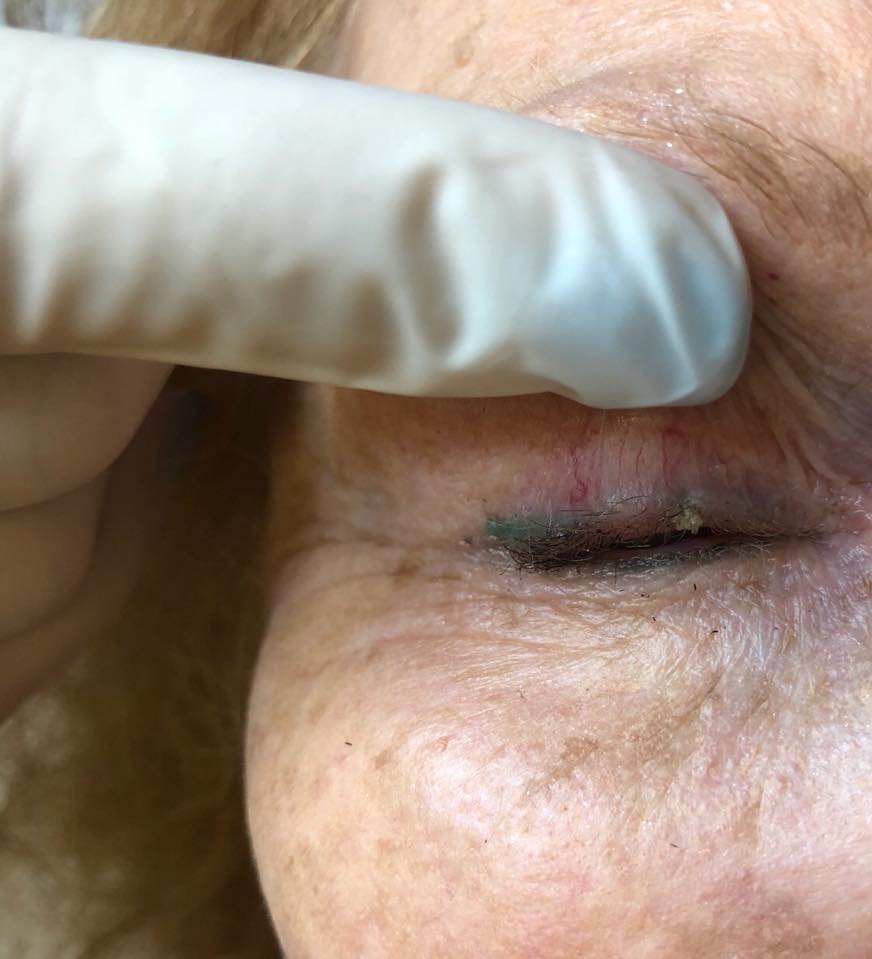 Got SKIN TAGS…
If so, we've got you covered! We've been successfully treating skin tags and MANY MORE benign skin irregularities: keratosis, sebaceous hyperplasia, cholesterol deposits, cherry angiomas and fibromas since 2012!
Jessica, our PA fully trained in dermatology KNOWS skin!
Come in for a free consultation and let her take a look at your "spots" and show you how easy, safe and affordable they are to treat!
This patient happens to have a skin tag right on her eyelash line that we treated and it will fall off in about 3 to 5 days but we actually treat skin irregularities on the body as well!
Taking care of your skin from head to toe! That's the Skintastic DIFFERENCE!
(352)-610-9900