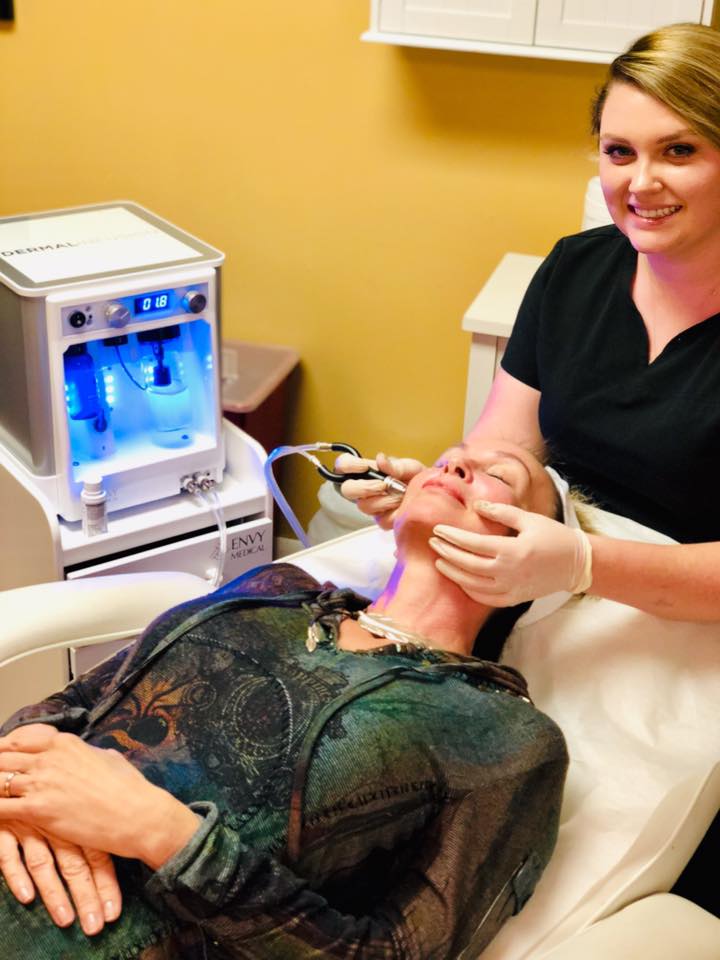 I like the way you think! You're so SMART… 🤓
So, many of our patients have asked us if our Dermal Infusion Facial is similar to the HydraFacial?!?
Yes, it is! BUT… there are several things that are different that set them apart!
1️⃣ Dermal Infusion is the only device that eliminates time gaps between exfoliation and serum application! This patented 3-in-1 technology infuses skin with serums at the precise moment of exfoliation before the protective process begins, when skin is most penetrable! Skin experiences maximum penetration of active ingredients at optimal skin depths, and enhanced serum absorption and retention receptivity at a deeper level!
2️⃣ There are FIVE different diamond encrusted tips to choose between to ensure the most effective exfoliation!
3️⃣ There are four different Pro-Serums (Ultra Hydrating, Brightening, Vitamin C and Pore Clarifying) to choose between which allows for a custom treatment every time!
4️⃣ This Treatment ALWAYS includes the neck, lips, eyes as well as the full face without any up charges! 50% OFF this month and only $137
If you like the HydraFacial… you'll ❤️ LOVE ❤️ the Dermal Infusion Facial! We are proud to be the only one in Hernando County to have it! That's the Skintastic DIFFERENCE!
(352)-610-9900
Here is Haylee, one of our beautiful medical aestheticians, performing our New Dermal Infusion Facial!